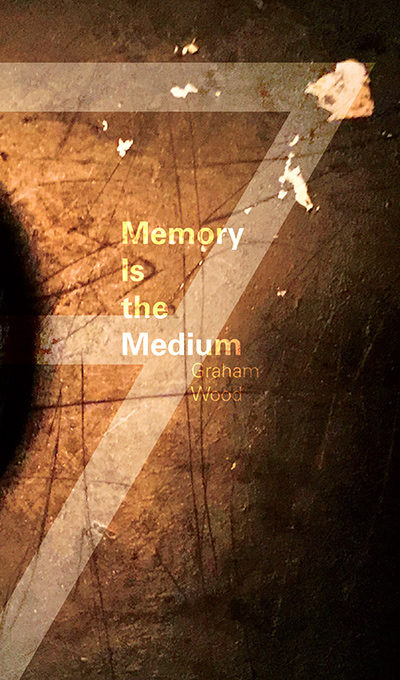 Memory Is the Medium is a meditation on memory and creativity through a poetic vision of design-thinking, from one of the world's most respected creative minds. With photography, graphics and text, Graham Wood's newest work is an alternative perspective on the possibilities conjured by the magical, the dreamlike, the emotional qualities of design; a wide ranging manifesto for a diverse and open future. Memory Is the Medium breaks from all conventions of formatting and structure. Layered with photographic and typographic adjacencies, nuances and revelations, every page a work of art reminiscent of the manifestos of Dada and Bauhaus.
---
Graham Wood is an Artist & Designer living in the U.K.
He is a founding member of the art & design collective, Tomato.
His awards include AICP/MOMA, D&AD Pencils, Webby (Peoples Choice & Honoree), FWA, Tokyo Type Directors, BBC Design Awards.
Exhibitions include V&A and MOMA Permanent Collection, MOCA (San Francisco), BFI collection, The Barbican, Whitechapel Gallery, Parco Tokyo, LaForet Tokyo, Moderna Museet (Stockholm), Jacobson Howard Gallery New York, LEA Gallery London, Scarlett Gallery (Stockholm).
His previous publications include Process (Thames & Hudson, 1996) and Bareback (Laurence King, 1999) with Tomato, and Tycho's Nova (Gingko Press, 2001).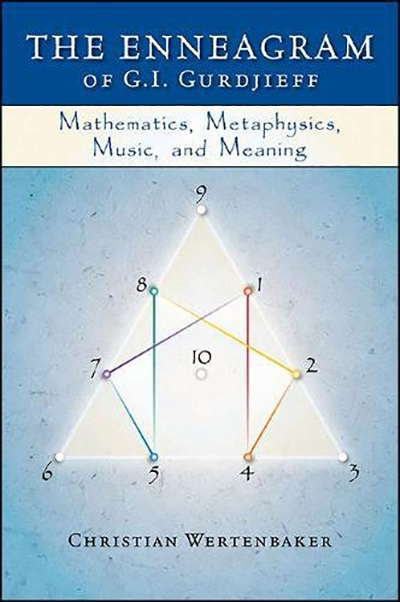 THE ENNEAGRAM OF G.I. GURDJIEFF
Mathematics, Metaphysics, Music, and Meaning
by Christian Wertenbaker
November, 2017—New Paltz, N.Y. THE ENNEAGRAM OF G.I. GURDJIEFF, Mathematics, Metaphysics, Music, and Meaning, explores various aspects of the enneagram, the symbol that G.I. Gurdjieff introduced to the modern world, and which he stated represented a complete description of the laws governing the universe. Because of the importance he attached to it, it has long intrigued followers of his teaching, and others, yet the understanding of its meanings remains very incomplete. In particular, how it relates to modern mathematical and scientific descriptions of the laws governing the universe has largely been unexplored. This book explores connections between these two approaches to the truth, while also recognizing and exploring the differences between knowledge based on symbols and that based on scientific theories and mathematical formulae.
Dr. Christian Wertenbaker was a practicing physician for forty years, with post-graduate training in neurology, ophthalmology, neuro-ophthalmology, and neurophysiology. Recently retired from active practice, he has turned his attention to continuing his lifelong search to better understand the ideas of G.I. Gurdjieff. He is also a musician.